Hydrogen production of titaniumn felt
Currently, the main hydrogen production method is coal-to-hydrogen. But it is unsustainable and has high abatement costs. So it is suitable for large-scale hydrogen production of titanium felt. Besides, the potential of hydrogen production of titaniumn felt from electrolytic water is high. But the price of electricity is a problem for its application. In addition, there are some limitations to the technology.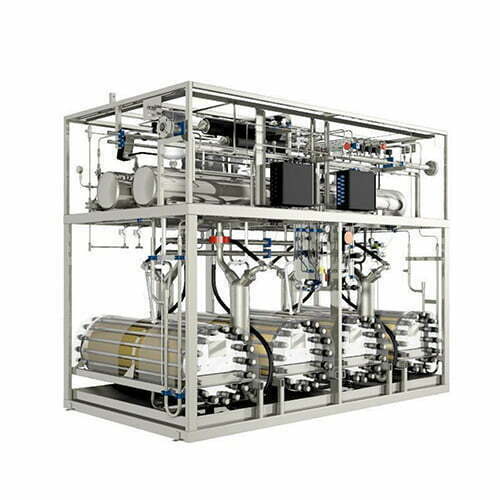 Hydrogen transportation
In China, hydrogen transported by long-tube trailers is dominant. And, the economic distance is in 200 km, and the cost is 8-10 RMB/100 km. At present, we need to solve the problem of long-distance hydrogen transportation. And liquid hydrogen production of titanium felt and pipeline hydrogen transmission is promising. 2/3 of hydrogen transportation abroad is Liquid hydrogen transportation. With the help of natural gas pipeline, we can blend the pipeline hydrogen. Then the cost of 100 km/kg of hydrogen transmission is below 1 RMB.
Hydrogen production of titanium felt storage
Now, the dominant storage method is high-pressure hydrogen storage. And it is gradually developing to liquid hydrogen storage — Which is the direction of large-scale hydrogen energy application. As for vehicle hydrogen storage bottle, domestic is 35MPa type III bottle mainly, and gradually transition to 70Mpa type IV bottle.
Applications
Hydrogen metallurgy, ammonia raw materials, fuel cell vehicles, domestic cogeneration, etc.