POSCO awarded $6.7 billion green hydrogen project in Oman
South Korean media reports that a consortium led by POSCO. It has won a $6.7 billion deal to develop a green hydrogen project in Oman. POSCO is the largest shareholder in the consortium developing the project. POSCO holds a 28 percent stake. Samsung holds a 12 percent stake and is expected to lead the engineering, procurement and construction of the hydrogen plant. The other 24 percent held by two unnamed South Korean state-owned power companies. France's Engie and Thailand's state-owned oil company PTTEP hold 25 percent and 11 percent, respectively.
Oman actively explores the potential of hydrogen energy development
A recent report released by the International Energy Agency said Oman has high-quality renewable energy resources and vast available land. Oman expected to become the sixth largest exporter of hydrogen in the world and in the Middle East by 2030. Currently, gas-fired power generation accounts for 95 percent of Oman's national electricity production. 2022, Oman has set a goal of achieving net zero emissions by 2050. Oman's hydrogen project will use electrolyzers powered by renewable electricity to extract hydrogen from desalinated seawater. Oman has established a state-owned company, the Oman Hydrogen Energy Company. Specifically for this purpose to develop a hydrogen energy strategy.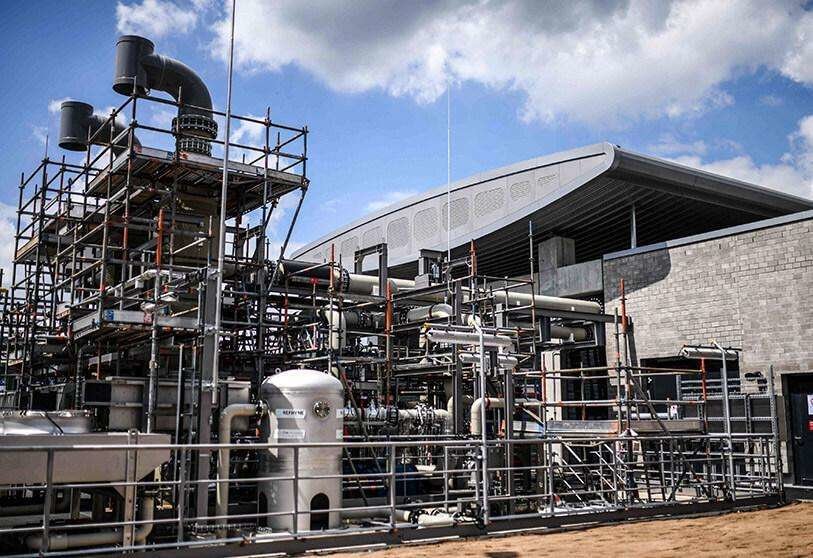 Egypt's green methanol industry picks up speed
Egypt's state-owned oil company, Egypt's Alexandria National Refining and Petrochemical Company. It has entered into a cooperation agreement with Norwegian renewable energy developer Skatec. They plan to build a green methanol production plant at the Egyptian port of Damietta. It expected to be able to produce 40,000 tons of green methanol per year. In the next step, the annual capacity could increase to 200,000 tons. The green methanol production project will be accompanied by a photovoltaic power plant with a capacity of 40,000 kilowatts and a 120,000 kilowatt wind farm. A further desalination plant and a methanol fuel storage station will be built to accompany the project. And it will equipped with green hydrogen capacity with an installed capacity of 60 MW.
H2FLY Announces Next Generation High Altitude Hydrogen Powered Flight Fuel Cell System
On June 19, Germany-based H2FLY announced its next-generation fuel cell system for high-altitude hydrogen-powered flight. H2FLY intends to conduct aircraft flight tests of the H175 system this year (2023), and the company says it can combine and expand multiple systems to power 20- to 80-seat megawatt-class hydrogen-powered aircraft.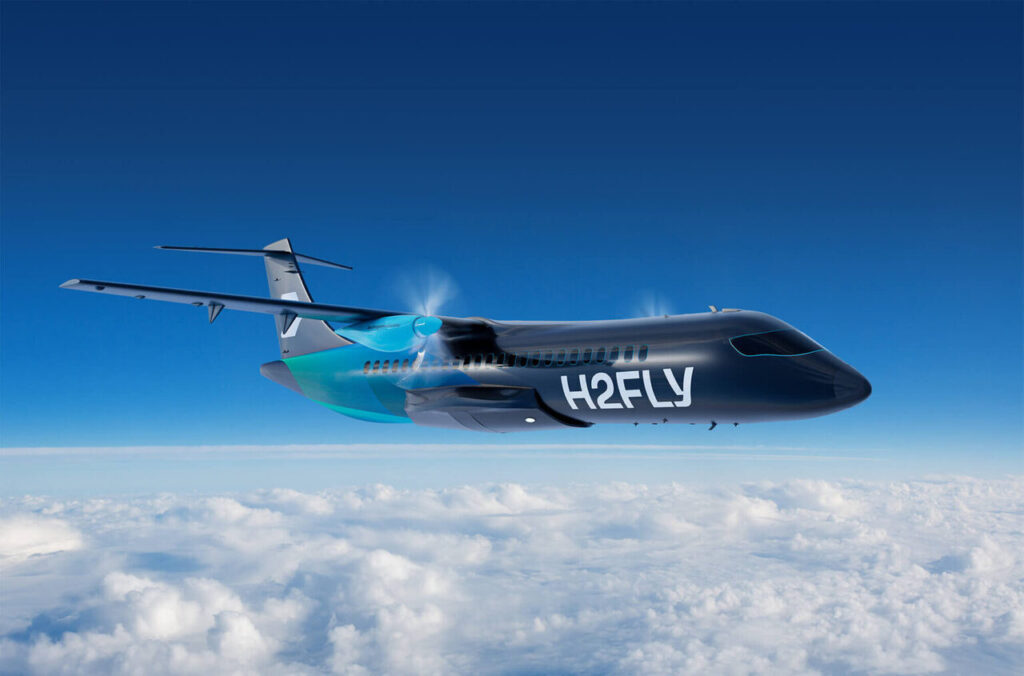 Durham Shell hydrogen refueling site commissioned!
Recently, H2 MOBILITY announced that its hydrogen station at the Shell refueling station in Düren, Germany, has entered normal operation. The station capable of storing more than 600 kg of hydrogen and can filled at two pressure levels of 700 bar and 350 bar. Refueling icarried out at a total of 2 hydrogen filling points. The construction of the station financed by the Federal Ministry of Digital Affairs and Transport for a total of 1.37 million euros ($1.49 million). As part of the National Innovation Program for Hydrogen and Fuel Cell Technologies.
2 million tons of green hydrogen! The world's largest green hydrogen plant is set
On June 20, President of Kazakhstan Dmitry Tokayev held talks with the visiting President of Germany Alexander Steinmeier. The sides exchanged views on international and regional hotspot issues. They also discussed the development of political dialogue, strengthening of economic and trade ties, expansion of humanistic exchanges and other topics. During the talks, the two heads of state discussed the current situation and prospects for the development of Kazakh-German relations. The sides agreed to continue to deepen cooperation in the fields of trade and economy, investment, energy and transport and logistics. In addition, the sides stressed. Interaction should be intensified within the framework of the development of the Trans-Caspian International Transport Corridor, expansion of contacts in the field of oil and gas, green hydrogen energy and industry.
Toyota: Next-generation fuel cell electric reactors reduce costs by 50% and increase range by 20%; 100,000 units to be ordered in 2030!
Recently, Toyota held a public technical briefing for the media. The new technologies proposed by the new management system – "electrification", "intelligence" and "diversification" – were demonstrated, experienced and explained. We demonstrated, experienced, and explained the new technologies proposed by the new management system to achieve "electrification," "intelligence," and "diversification. However, the next-generation technologies for electrification were particularly interesting at this session. Takeshiro Kato, president of BEV Factory, which just established in May this year. It will take over the role of hydrogen energy supplier in July. Koushasa Yamagata, who will be the president of the Hydrogen Energy Factory from July, gave a presentation on the new organization's research and development products and the new technologies. Then he explained the products and business outlook of the new organization and disclosed the development of more than 20 new technologies without mincing words.
The world's first green hydrogen to aluminum products come off the production line!
Norsk Hydro ASA, which recently produced the world's first aluminum products to fueled by green hydrogen, marked another key step in metallurgical decarbonization, saying it replaced natural gas with green hydrogen in a test at its plant in Navarra, Spain. The test conducted by Hydro Havrand in collaboration with Fives. An industrial engineering group with expertise in hydrogen burner technology and solutions for the aluminum industry, which contributes to the design and supply of key components and controls required for safe and efficient operation.