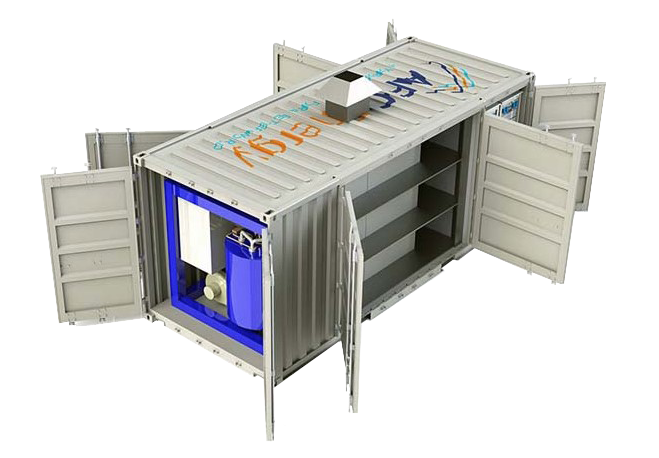 Hydrogen from AFC Energy's ammonia cracking technology independently tested at the UK's National Physical Laboratory – 99.99% purity hydrogen successfully achieved.
AFC Energy (AIM: AFC), a leading provider of hydrogen generation technology. It is pleased to announce the latest milestone in the accelerated development of its modular, scalable ammonia cracker technology.
1. AFC Energy's next-generation ammonia cracker technology successfully achieved 99.99% hydrogen in a single reactor test.
2. Results were independently tested by the UK's National Physical Laboratory ("NPL").
3. Tests confirmed that the ammonia content of the hydrogen stream was well below the limits required to meet the "ISO 14687:2019 standards for vehicular and stationary fuel cells" standard.
The results highlight the ability of AFC Energy's new ammonia cracking technology to deliver fuel cell grade hydrogen on a modular, scalable basis.
The ammonia cracking technology complements AFC Energy's growing H-Power fuel cell generator product offering.
AFC Energy's ammonia crackers "crack" ammonia into discrete hydrogen and nitrogen molecules. The hydrogen can then consumed as fuel in a fuel cell or burned with nitrogen (which contains approximately 78% of the nitrogen emitted into the atmosphere) to achieve zero carbon emissions. However, the presence of uncracked traces of ammonia in hydrogen has the potential to damage fuel cells.
In 2019, the International Organization for Standardization (ISO) published ISO 14687:2019. It regulates international standards for the minimum quality characteristics of hydrogen as a fuel in vehicle. And stationary fuel cell applications and specifies the maximum permissible residual ammonia levels.
AFC Energy's ammonia cracking reactors are therefore able to meet the ISO standard for residual ammonia in hydrogen fuel ("parts per billion" or "PPB"). It is a significant achievement.
Ammonia expected to play an increasing role in achieving industrial and maritime decarbonization goals. Due to its high energy density (relative to hydrogen). And potential to displace traditional fossil fuels and carbon emissions. Ammonia also seen as an enabler of international trade in hydrogen. And it transported in the form of ammonia by ship and cracked into hydrogen at its intended import destination.
Test details
The UK's NPL invited to independently analyze the composition of hydrogen produced by AFC Energy's new ammonia cracking reactor and downstream purification technology. NPL's analyses conducted on an individual ammonia cracking reactor basis.
NPL's analysis confirmed that hydrogen extracted from AFC Energy's cracker and purifier successfully met the ammonia PPB standard for fuel cell grade hydrogen. A significant milestone in demonstrating the potential of this technology to support the growing "ammonia to power" market in both stationary and offshore applications.
Achievement of the ISO 14687:2019 hydrogen purity standard related to ammonia PPB highlights a milestone in the ability of cracked technology to not only support "ammonia-to-power" applications. Whether stationary or offshore, but also the potential for cracked ammonia to used to refuel heavy-duty fuel cell trucks. And buses as an alternative to small electrolyzers with high power usage. Alternative to distributed networks of small electrolyzers with high power usage.
Adam Bond, CEO of AFC Energy, said:
"Achieving an ISO rating for ammonia PPB in hydrogen from AFC Energy's proprietary ammonia cracker is a significant milestone for the company. Achieving the ISO standard is key to the global adoption of ammonia as a sustainable and clean fuel. Modular ammonia crackers have a wide range of applications and with the progress we have made to date. Not only in cracking technology but also in the integration of purification technologies. The way is open for the adoption of ammonia fuels in combustion. Then the fuel cell energy applications for both stationary and offshore applications."